I sit in my bedroom watching the trees sways. I listen to the wind and the gentle pouring of the rain outside my window. My mind is on Him. I want to pray, but I seem to be lost in the daily concerns of house cleaning, parenting, and being a wife.
Days go by sometimes without even one time that I can remember when I sat down and thought about prayer. I am ashamed and repent. How can I not long for Him? How can I not want to enter His courts?
I Thessalonians 5: 16 – 19 states:
16 Rejoice evermore.
17 Pray without ceasing.
18 In every thing give thanks: for this is the will of God
in Christ Jesus concerning you.
19 Quench not the Spirit.
Jesus also gave specific directions on prayer in Matthews when he taught his disciples to pray.
Matthew Chapter 6
9 After this manner therefore pray ye: Our Father which art in heaven, Hallowed be thy name.
10 Thy kingdom come. Thy will be done in earth, as [it is] in heaven.
11 Give us this day our daily bread.
12 And forgive us our debts, as we forgive our debtors.
13 And lead us not into temptation, but deliver us from evil:
For thine is the kingdom, and the power, and the glory, for ever. Amen.
In these two passages, I see 10 things we should strive for in our prayer life.
[tweetthis twitter_handles="@MaryHill16″]Our prayers should begin with rejoicing and praise. Jesus is our Lord, and He is all we need. [/tweetthis]He sacrficed His life on the cross for you and me. He deserves our daily praise no matter what is happening in our lives or the struggles we are facing.
We should pray for His will in our lives. We should focus on Him and where He desires to send us. What He wants us to accomplish. He should be first in our lives.
We should pray for the needs of others and our needs. I find it surprsiing that this is put in front of forgiveness don't you. In the model above, after we pray that His will be done, Jesus instructs us to pray for our daily bread.
We should pray forgiveness of sin, remembering to forgive others as He forgives us. If you have bitterness toward someone, you should confess this to Him and ask Him to help you to forgive that person. Bitterness and unforgiveness eats at your blessings. It ruins your health. It deprives you of the blessings from God. You cannot be in good fellowship with Christ if you hold any bitterness in your heart toward anyone, even if that person has already died. Unforgiveness quenches the Spirit and does not allow Him to work in your life.  Are the bitter feelings worth chaining the Holy Spirit and deprivation of blessings?
Have a prayer buddy or friends to pray with throughout the week.  James writes: James 5:16 – Confess [your] faults one to another, and pray one for another, that ye may be healed. The effectual fervent prayer of a righteous man availeth much.  Matthew 18:19 states: Again I say unto you, That if two of you shall agree on earth as touching any thing that they shall ask, it shall be done for them of my Father which is in heaven.
Pray before you run into problems. In Jesus's model prayer, he instructed that we pray that we are not lead into temptation but kept from evil. We should pray this prayer not just for our lives but all those around us too. We should pray for our children, friends, fellow church members, and pastor that the Holy Spirit put a hedge of protections around them daily to keep them from evil.
Pray for your community. I read a book written by a woman who had taken a vow to be consecrated as a hermitess. This woman described how she would use her newspaper to pray over those who were hurt in accidents or had deaths in the family.  She used the headlines to pray for the nation and direction of our country and our leaders. She sometimes prayed the phone book. She would open to a specific page and prayed for each person and their families on the page.
Pray scriptures and the Psalms. Here are great sites on how to pray the Psalms: http://www.redeemer.com/learn/resources_by_topic/prayer/prayer_and_fasting/praying_the_psalms/; Five Ways to Pray the Psalms from Christianity Today; How to Pray the Psalms by Monk Preston;  Praying the Psalms – One Faith Many Faces; and Praying the Psalms: A Prayer for the Lost.
Pray the promises of Scripture found in the Bible:  Scriptures On God's Favor | HopeFaithPrayer; Key Apostolic Prayers and Prophetic Promises ; and The Armor of God: Prayer Strategies – LifeWay.
Keep a prayer journal. Great sites on prayer journaling are: Prayer Promises: Keeping a Prayer Journal and  Rachel Wojo's How to Start Keeping a Prayer Journal.
What is your prayer life like? What are your goals when you pray. Do you keep a prayer journal. Share your ideas in the comments.
Contributing to these hops: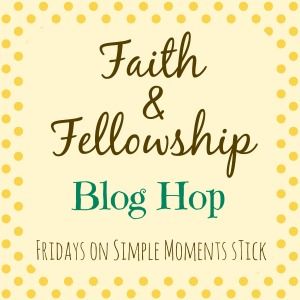 Inspire Me Mondays at Create with Joy, Mama Moments Monday, Motivation Mondays, Good Morning Mondays, Inspire Me Mondays at Table for 7, Mommy Monday Blog Hop, The Book Nook – Blog Party For Book Lovers!, What to Read Wednesdays, and Booknificent Thursdays.
Be sure to check out my linkup party page for more great linkups that I join regularly.