"Then I heard the voice of peace, as if God had settled in the next room over. I knew he was there and experienced his comfort peripherally, but the inner realm, the intimate dimension made for dwelling in peace, was not an open place. I couldn't break." pg 124
Have you been here with fear running through your veins: Fear for your child's health and well-being? I have recently.  It took me a while to traverse to this place in Amber Haines' Wild in the Hollows. I have not read intently lately because of worry and fear in my life. I worry for my children and grans because of recent issues that I cannot divulge to honor their privacy. Let me just assure you it is something that haunt mother's nightmares. Prayer is appreciated.
So when I saw these words in Amber Haines' book, Wild in the Hollow, they sang out from the pages. I heard them in my soul and had to share. I had to take a minute to let my reader's know that God hears us when we pray; even when all we can pray is help me somehow. He uses things in our lives, like the books that we pile on a table, to reach us when we need to hear from Him the most.
I don't know how to pray right now either. I know my tears have wet the pages of this tender book as I experience my own Titus moments as a mom. "Failure to thrive" is a real issue not just for babes. Sometimes, our kids can get mired in various circumstances and fail to thrive emotionally.
Weeping over my children flows as a theme in this blog as I live out real issues in my life. I know, however, I am not alone in this. Mothers everywhere deal with issues that seem so huge and overwhelming in this day and age.
Amber Haines writes from her own hollow places in her life of how she overcame teenage angst, drug issues, and the tragic choice of abortion and the guilt that consumed her, making her feel unlovable. I lived in those hollows too as a teen because of my own mistakes and failures. Her book is like a prayer of reconciliation for women everywhere. She writes in prayers of discovery and renewal.
I will be honest, I didn't think I would be able to write a good review of Wild in the Hollow. I felt her words were too metaphorical; too outside my realm of comfort as a writer and Christian.  I couldn't get to the crux of her message until I started to live it out for myself these past few weeks, watching hollow places overwhelm my life.  The reading became a trek to return to the Lord out from the hollows that mired me.
Emily Freeman's poetic remarks located on the back jacket of Wild in the Hollow mirrors my own experience of reading. She writes:
"How can a woman with a story so different from my own be telling my story too? Amber Haines has found a way, and I am deeply grateful for her artistry, for her honesty and courage. This captivating book has stunned me speechless."
I feel hollow and blank as I sit here now writing. I can only pray as Amber did. "God, I don't know what solutions to pray for right now. Please just reign over my family, fill us with your love.
[tweetthis twitter_handles="@MaryHill16″]Jesus, help me as a mother to find you in hollow places.[/tweetthis]
[tweetthis twitter_handles="@MaryHill16″]Help my children rediscover your purposes for their lives.[/tweetthis]
Help them overcome their hollow places that threaten to mar their futures."
What prayers do you need to share? Can you pray in agreement with me today? Do you need a balm of encouragement? Use the comments section to share and encourage one another.   Thank you.
I received Wild in the Hollow from Revell Publishing in exchange for my honest review.
Sharing with these hops: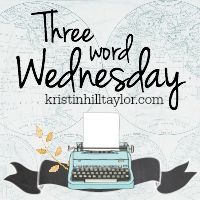 And:: #LifeGivingLinkup; Inspire Me Mondays at Create with Joy, ,Mama Moments Monday, Motivation Mondays, Good Morning Mondays, Inspire Me Mondays at Table for 7, Mommy Monday Blog Hop,  #Words with Winter Linkup, The Book Nook – Blog Party For Book Lovers!,  Tell Me a True Story with Hazel Moon, Totally Terrific Tuesdays, Women with Intention Wednesdays, What to Read Wednesdays, Mom's Library,  A Little R &R Wednesday's linkup, Kid Lit Blog Hop, Booknificent Thursdays, Cozy Reading Spot,  and TGI Saturdays. LifeGivingLinkup,  Tuesdays with a Twist,  Words With Winter Linkup, Grace at Home party,  #Grace &Truth , #LiveFreeThursdays, Faith & Friends, Faith Filled Fridays, Fellowship Fridays,Friendship Fridays, #DanceWithJesus Friday Linkup and Fridays Unfolded.
Be sure to check out my
linkup party page
for more great linkups that I join regularly.