When I think of Glory Days, I think of my college years. Time gone by of fun, laughter, revelry. I seemed to enjoy life because I had friends, faced daily learning challenges which I succeeded at and surpassed; and then had times of celebrations at ball games and parties. I didn't have bills. my tuition, my food, and my housing paid with scholarships and student loans. Life seemed carefree and fun. I fellowshiped with God through the Baptist Student Union, not missing meetings and attending special events. I prayed and communed with Him almost daily. Life was so wonderful and full.
Then came the wilderness and hard years. I had to pay back student loans, rent, and utilities. Sometimes things were sparse because I didn't have enough money and struggled to buy simple things like professional clothing to wear to work and pay for gas for my car.
Had I lost the faith? No. I struggled, yes. I even walked away from the church and failed to worship regularly. Deep inside I still longed for fellowship with Him, the God of Glory. My return to the well of fellowship was a slow one, but became real the day I stood outside a Christian bookstore. I felt His drawing and walked in. I remember the tingling and electric sensation. I wanted to be surrounded by the things of God, daily. I returned to church that Sunday to worship Him in truth. Glory Days were upon me again. I had returned to the Love of My Life: Jesus.
Now, looking back, I realize as long as I am walking with Him, everyday is a Glory Day. Living with Him is walking in His Promise Land.
Max Lucado book focuses on "How do we live in Glory Days and find our Promised Land Life now?" He tells the story of Joshua and the Israelites who wondered in the wilderness for 40 years focused on a mentality of fear. They would not act in faith and claim their inheritance. Joshua, however, lead them out of this mentality. He urged them to take the Promise Land with faith. Once the Israelites realized that all they had to do was move in faith, they crossed the Jordan River on dry ground as God split the waters stand just like He did the Red Sea.
Like the Hebrews who wondered in the wilderness dessert for 40 years, I too could have never left my Glory Days if I had held on to the promises of God and the Cross. If I had continued in my fellowship of belief in Him.  Lucado confirms this in his book. He urges us to let the cross convince us and to be settled about God's faithfulness and His salvation.
In this book, you will find steps to take to claim your promise land life: prayer, action, remembrance, and faith. I higly recommend reading this imporant book because it will help you rediscover your Glory Days and live in the victory in which God meant for you. You can preorder your copy by clicking on the image and link below:
Note:I received an advanced copy of this book from Litfuse Publicity in exchange for my honest review. Also note that I only post positive reviews on purpose. If you send me a book, and I do not like it I will not waste my readers' time with a negative review unless the author or blog tour group insists I post the negative review.  I am very picky about the books I review as well. I will only request a book that I think will be great. Thanks for your support.
Contributing to these hops: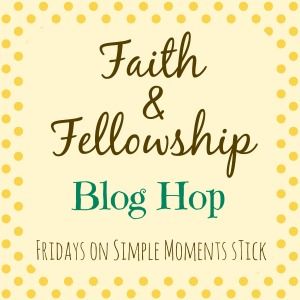 Inspire Me Mondays at Create with Joy, Inspire Me Monday at Angie Ryg,Mama Moments Monday, Motivation Mondays, Good Morning Mondays, Inspire Me Mondays at Table for 7, Mommy Monday Blog Hop, The Book Nook – Blog Party For Book Lovers!, What to Read Wednesdays, and Booknificent Thursdays.
Be sure to check out my linkup party page for more great linkups that I join regularly.