So I couldn't think. I stared at the word, "Green."  Where does Kate come up with these prompts?
I googled, "what is holy about green?" Found the story of Keith Green who wrote the song, "Holy, Holy, Holy." I read how he died tragically in a plane crash with his children.
I know not everything every prompt is going to sing to us. I usually meander around until I touch upon something and then my writing springs forward.
Green can mean inexperienced. It also has connotations with the environmental movement, "Go Green."
Then, when waiting for the Keith Green video to load, I saw an ad for this picture coming out today called, Woodlawn.
Ok, I know this is a stretch, but do you notice the jersey colors? Green.  Woodlawn is a true story about a race, faith, and football.
God is moving in these days. I have not seen releases of major Christian films in my lifetime. Just a month ago, I watched The War Room.  Now producers are about to release Woodlawn on screens across the nation.
In the US, we are divided over so many issues:  gay rights, abortion, environmentalism etc.  Even our churches are taking different stances. One stance, however, all Christians need to take is that Jesus is Holy. He is God Almighty. He is the Creator, God in flesh.
He is also the answer.  He is the Truth, the Way, and the Light. Which brings me back Keith Green. He wrote the song "No Compromise." He insisted on singing the name of Jesus. I hope the movie says, Jesus's name and declares His Salvation and love loud and clear. I am going to talk to my husband about seeing this movie this weekend.
What about you?  [tweetthis twitter_handles="@MaryHill16″]Are you ready for a revival in America? I am. I am praying for it in my own War Room![/tweetthis]
---
Continuing to write for 31 Days, an online writing challenge started by home blogger, Myquillyn Smith (The Nester), and now hosted by Crystal Stine, where bloggers pick one topic and write a post on that topic every day in October. I am also joining my friend Kate Motaung and my friends from the Five Minute Friday community during this challenge. Kate worked with community bloggers to develop the 2015 edition of 31 Days of Five Minute Free Writes, Readers' Choice Awards, a writing link-up in conjunction with the annual Write 31 Days Challenge.  For the five minute, free write sessions, Kate encouraged bloggers to submit ideas for one-word prompts for each day of the challenge. Today's word: "Green." (Five Minute Friday Prompt)
Also joining these hops: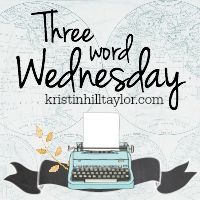 And: LifeGivingLinkup, Tell Me A Story Tuesdays,  Tuesdays with a Twist,  Words With Winter Linkup, Grace at Home party,  #Grace &Truth , #LiveFreeThursdays, Faith & Friends, Faith Filled Fridays, Fellowship Fridays,Friendship Fridays, #DanceWithJesus Friday Linkup andFridays Unfolded.
Be sure to check out my
linkup party page
for more great linkups that I join regularly.