That is what the Blood is For a young man sung today in church.  My heart seemed to leap out of my chest. I faced a difficult week as a mother. In the midst of the singing, our pastor held an early altar call and two girls turned their life over to the Lord and asked Him to save them. Then as soon as the song ended, a young mom brought her infant daughter wrapped in pink to the front of the church for dedication.
I saw my own 12-year-old daughter in the little baby whom we prayed over as a church, wrapping a hedge of protection around the soul of an innocent child barely in the world, but targeted by the one who hates and wants to destroy her life before it has begun.
Satan marks our children for destruction, but mothers have a heavenly calling.  A mother's calling: to arms, covering her children in a shield of faith. Calling mothers to their knees to pray with tears staining hardwoods and carpets that Jesus's blood will be applied to cleanse and stain their children's lives full of hope and wonder. That He fills them to the brim with mothers' tears of battle for them. We fight for more than we know.
Don't believe me. What evil lurks in our schools that create self-loathing that makes our little girls take razors and cut their sweet skin? What hatred makes our boys lash out in anger or become combative and hostile? They scare us with their attitudes or mouth off and seem to hang with the wrong kids. New drugs allure them from bath salts and meth. Drugs we never knew about or had to deal with in our teen years. New and dangerous fads from cutting to a dangerous choking game.
Mothers we have a calling for our children. We are the first line in their defense. Prayer and love are the answers. Prayer for Jesus to shine in their lives His truths; His protection; and His calling to them. He is what they need to see them through the difficult years ahead. It is a scary time for our children, but Jesus is so much greater than the darkness in this world. He has already won the war.
God declares in Proverbs 14:26
In the fear of the LORD one has strong confidence, and his children will have a refuge.
When we seek Him, we can cling to this promise for our children:
Isaiah 54:13 All your children shall be taught by the LORD, and great shall be the peace of your children.
I am declaring from this day forward victory for my child in the name of Jesus. I cling to this verse:
Psalm 127:3 "Behold, children are a heritage (inheritance) from the LORD."
I hope you join with me in a simple prayer as we start October and the Write 31 Days challenge.
I pray for our children, babies, toddlers, tweens and teens. Devil you can not have them.  I agree with Christian moms everywhere. My child is an inheritance from God Almighty.  Take your hands off her! Back away, Satan.  Jesus will stand for her and cover her with His strong love.
Will you pray in agreement with me today? Please add your prayers in the comments.
---
This post is my first for the Write 31 Days challenge. I am joining the 31 days of Five Minute Free Writes with Kate Motaung. Today's prompt is "calling." To read more of this series, visit my landing page.
Also contributing to: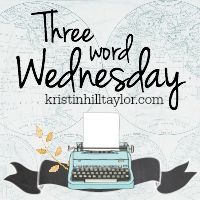 And: LifeGivingLinkup,  Tuesdays with a Twist,  Words With Winter Linkup, Grace at Home party,  #Grace &Truth , #LiveFreeThursdays, Faith & Friends, Faith Filled Fridays, Fellowship Fridays,Friendship Fridays, #DanceWithJesus Friday Linkup and Fridays Unfolded.
Be sure to check out my
linkup party page
for more great linkups that I join regularly.
---