Ephesians 1:5-6 – He predestined us for adoption as sons through Jesus Christ, according to the purpose of his will, to the praise of his glorious grace, with which he has blessed us in the Beloved.
Never Doubt Your Beauty and Value
To Jesus Whom Died For You!
He sat across from me calling me worthless and worse. My late husband yelled in my face that no one would ever love me.
I told him he lied because God loves me.  That made him angrier and his tirade louder, but I went into a shell, praying and crying in my soul. "Please don't make it true. Please, don't make what he is saying true."
Looking back, I still hear the anger, hate, and rabidness of him. I forgive him for that night, and I only recall this briefly because for a few minutes, I almost believed the lie. And it is a lie with which I still struggle. My self-esteem ebbs and flows as allow Satan's evil darts to pierce me.  Now, however, I have a daughter watching me and my reactions to the messages this world gives women.
The world calculates our daughters' value according to a sinful standard of lust and lies.  Their very souls and futures are at stake if we don't tell them the truth of Jesus and His love for them. We have to preach to them that they don't have to believe the destructive, hateful lies of the world.
My daughter looks in the mirror and seeks so much approval from my husband and me. She sometimes tries to garner favor and love from friends based on her looks and the clothes she wears. I have to stop her when I see this self-doubt shadow her face and remind her that she is so precious and valuable in Jesus's sight. I want to encourage her to see herself how God sees her.
I imagine the speeches I give her as I remind her that Jesus chose her before the foundation of the world for the praise of His glory. (Ephesians 1:4 and 13-14) As I deliver my important messages, I grab her chin and look her in the eye and tell her she is God's beloved (Colossians 3:12). He died for her on the cross because He loves her with a holy love. He loves her so much that He has numbered the hairs on her head (Luke 12:6-7). He has her engraved in His hands and esteems her valuable and precious (Isaiah 49:16 ).
When she cries that her face is ugly because of blemishes, I will tell her that she is fearfully and wonderfully made (Psalms 139:14). She is God's beautiful creation : all of her.
---
Do you need a special blessing today? Check out the 31 Day's Sweepstakes. You could be blessed with a tremendous prize. Please enter below.
Good luck and God bless. 🙂
Just click here to enter.
---
Continuing to write for 31 Days, an online writing challenge started by home blogger, Myquillyn Smith (The Nester), and now hosted by Crystal Stine, where bloggers pick one topic and write a post on that topic every day in October. I am also joining my friend Kate Motaung and my friends from the Five Minute Friday community during this challenge. Kate worked with community bloggers to develop the 2015 edition of 31 Days of Five Minute Free Writes, Readers' Choice Awards, a writing link-up in conjunction with the annual Write 31 Days Challenge.  For the five minute, free write sessions, Kate encouraged bloggers to submit ideas for one-word prompts for each day of the challenge. The prompt for Day 22 : "Value."
Linking up with Holly Mueller's Thursday community as well. Her prompt today is "Doubt."
Linking up with these hops this week: #LifeGivingLinkup; Inspire Me Mondays at Create with Joy, Inspire Me Monday at Angie Ryg,Mama Moments Monday, Motivation Mondays, Good Morning Mondays, Inspire Me Mondays at Table for 7, Mommy Monday Blog Hop, Tell Me a True Story Blog Party, #Words with Winter Linkup, The Book Nook – Blog Party For Book Lovers!,  Totally Terrific Tuesdays, Women with Intention Wednesdays, What to Read Wednesdays, Mom's Library,  A Little R &R Wednesday's linkup, Kid Lit Blog Hop, Booknificent Thursdays, Cozy Reading Spot,  and TGI Saturdays.
Also: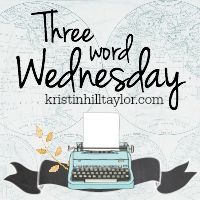 And: LifeGivingLinkup, Tell Me A Story Tuesdays,  Tuesdays with a Twist,  Words With Winter Linkup, Grace at Home party,  #Grace &Truth , #LiveFreeThursdays, Faith & Friends, Faith Filled Fridays, Fellowship Fridays,Friendship Fridays, #DanceWithJesus Friday Linkup andFridays Unfolded.
Be sure to check out my
linkup party page
for more great linkups that I join regularly.