Christians Worldwide Face
Much Persecution and Temporary Sufferings
2 Corinthians 4:17 GOD'S WORD Translation (GW)
17 Our suffering is light and temporary and is producing for us an eternal glory that is greater than anything we can imagine.
  My question today to myself and you: Can I live this verse out?
As humans, we all face temporary suffering in our lives. For me, the pain of arthritis and fibromyalgia taxes and drains. It steals health and vibrancy.  Some days I can muster through; others I give in and just sleep and wait.
I reflect on the cross and even with my pain, I know the persecution and suffering that Christ went through eclipses mine. His body broken; every joint damaged. Even His skin flamed with pain as the Roman soldiers beat him beyond recognition.
I also realize that I am not alone in what I face daily.
Our lives are filled with times when we are sick, tired, and scared.
The amount of suffering varies with no degree of understanding the why of it.
Why do we in the United States face some suffering,  disease, and poverty, but in other areas of the world suffering is more extreme?
People die from cancers, disease, and tragedies in the U.S. and other Western countries, but in Iran and other religious-intolerant countries some people face death daily for confessing Christianity.
With that said, hate crimes are more frequent and scary even here where madmen seem to target Christians such as the recent mass shootings in Charleston and Oregon. In the first tragedy, men and women gunned down because they worshiped in a historic sanctuary; and in the second, the gunman asked his victims if they were Christians. Each yes, brought a sure death.
In other countries, Christian families are targeted and their children ripped away and sold into slavery. In Muslim families, children are persecuted terribly for their belief in Christ.
So much suffering brings my pain into context. I am not suffering because my father locked me into a room and said he would not feed me or take care of me until I denounce Christ.  I suffer so that I can get a glimpse of their pain; so I can empathize and understand. Every ache and pain seems to have a purpose for me now. I see the young girl lying on the floor, her joints withering; her pain excruciating as she starves to death for Christ. I am not a woman locked into a hot, metal container because I will not recant but singing in thankfulness.
[tweetthis twitter_handles="@MaryHill16″]Would you be able to stand? Would you be able to hold true? Thanking God for your suffering and pain?[/tweetthis]
Well, today I do!
Dear Jesus,
Thank you for my temporary suffering.
Thank you Jesus for blessings I don't deserve.
Thank you for the fact that I can share Your love with others, freely without fear.
Thank you Dear Jesus, You are My SAVIOR.
Glory, hallelujah. I have a mere disease, but God you have given me love, glorious love, and happiness. I am so blessed.
You have given me family; a church to worship at; and a community of friends world-wide who love you.
You have given me a Bible that I take for granted. I have several copies. I can read it on my computer.
I don't have it memorized like the dear woman who recited and knew it in her heart; so much so; that her captors beat her head to beat it out of her. I don't have to fear my own family because they love Jesus too. I don't live with fear my own brother will burn me to death because I confess my love for Christ.
They are persecuted and struck down, but not abandoned. [tweetthis twitter_handles="@MaryHill16″]I will pray for our brethren and sisters in Christ who suffer daily because of their faith. [/tweetthis]I pray peace and love into their lives. I pray for every sister and brother today who have known great suffering because they have loved you even unto death.
Amen.
Will you join me? I shared videos below that tell real-life stories about suffering for Christ. Unimaginable and convicting suffering. Would you be so brave? Could you stand true?  I whine about a little pain caused by illness; now, I am thankful and I praise Him for it. It reminds me of the cost of my salvation. The cost of His bruised and broken body and His shed blood.
Will you pray with me in the comments?  I hope you will feel free to do so. We are a church united for Christ. We need to pray for sisters and brothers suffering for His name.
.


---
Continuing to write for 31 Days, an online writing challenge started by home blogger, Myquillyn Smith (The Nester), and now hosted by Crystal Stine, where bloggers pick one topic and write a post on that topic every day in October. I am also joining my friend Kate Motaung and my friends from the Five Minute Friday community during this challenge. Kate worked with community bloggers to develop the 2015 edition of 31 Days of Five Minute Free Writes, Readers' Choice Awards, a writing link-up in conjunction with the annual Write 31 Days Challenge.  For the five minute, free write sessions, Kate encouraged bloggers to submit ideas for one-word prompts for each day of the challenge. The prompt for Monday is : "Temporary."
Linking up with these hops this week: #LifeGivingLinkup; Inspire Me Mondays at Create with Joy, Inspire Me Monday at Angie Ryg,Mama Moments Monday, Motivation Mondays, Good Morning Mondays, Inspire Me Mondays at Table for 7, Mommy Monday Blog Hop, Tell Me a True Story Blog Party, #Words with Winter Linkup, The Book Nook – Blog Party For Book Lovers!,  Totally Terrific Tuesdays, Women with Intention Wednesdays, What to Read Wednesdays, Mom's Library,  A Little R &R Wednesday's linkup, Kid Lit Blog Hop, Booknificent Thursdays, Cozy Reading Spot,  and TGI Saturdays.
Also: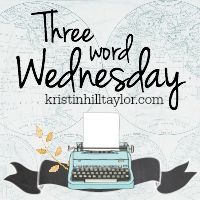 And: LifeGivingLinkup, Tell Me A Story Tuesdays,  Tuesdays with a Twist,  Words With Winter Linkup, Grace at Home party,  #Grace &Truth , #LiveFreeThursdays, Faith & Friends, Faith Filled Fridays, Fellowship Fridays,Friendship Fridays, #DanceWithJesus Friday Linkup andFridays Unfolded.
Be sure to check out my
linkup party page
for more great linkups that I join regularly.