What Makes Me Worthy? 
I feel so unworthy and useless. My life is not a stellar example for others to follow.
Who am I to think  I can make a difference?
What do I have to offer?
I know these thoughts have haunted your mind.
Thoughts of shame. Thoughts of failure and fear.
The biggest question in my life I share with thousands of other women?
[tweetthis twitter_handles="@MaryHill16″]What do I have to offer Jesus?[/tweetthis]
My answer will alarm some and hurt others. But truth is what I hope you are after today:
Nothing!
How is that freeing? How is that helpful?  So mean and heart breaking.
Can we climb up on the cross and die for Him?  Can we give Him our all? Our very beings?
No. We are mere human beings, imperfect, nothing compared to an all mighty God.
So what makes me worthy? What makes me special in this world?
The fact that a powerful, all mighty  God decided to come to earth; take on human form; and die for me.
Am I worthy? No!! Am I special? No!
What can I offer Him in exchange for what He has already done? Nothing.
But He loves me! He loves you!
He saw you from His cross and He died for you.
That is what makes you Worthy. He Makes You Worthy. He Makes You Special. His Love and Sacrifice cleanses you. Makes you whiter than snow.
Here is the mystery and the thought defying truth as I come full circle.
If we weren't worthy because of Him; His death would have been for nothing.
[tweetthis twitter_handles="@MaryHill16″]I am worthy because of His death on the Cross![/tweetthis]
So what can I offer Him in light of this truth? [tweetthis twitter_handles="@MaryHill16″]Only one thing exists that you or I can offer our loving God.[/tweetthis]
Ourselves! 
---
Continuing to write for 31 Days, an online writing challenge started by home blogger, Myquillyn Smith (The Nester), and now hosted by Crystal Stine, where bloggers pick one topic and write a post on that topic every day in October. I am also joining my friend Kate Motaung and my friends from the Five Minute Friday community during this challenge. Kate worked with community bloggers to develop the 2015 edition of 31 Days of Five Minute Free Writes, Readers' Choice Awards, a writing link-up in conjunction with the annual Write 31 Days Challenge.  For the five minute, free write sessions, Kate encouraged bloggers to submit ideas for one-word prompts for each day of the challenge. Today's word: "Offer." The prompt for Sunday, Day 18 is "Worthy."
Also joining these hops: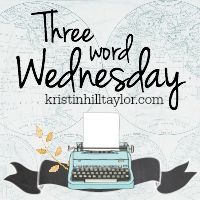 And: LifeGivingLinkup, Tell Me A Story Tuesdays,  Tuesdays with a Twist,  Words With Winter Linkup, Grace at Home party,  #Grace &Truth , #LiveFreeThursdays, Faith & Friends, Faith Filled Fridays, Fellowship Fridays,Friendship Fridays, #DanceWithJesus Friday Linkup andFridays Unfolded.
Be sure to check out my
linkup party page
for more great linkups that I join regularly.