[tweetthis twitter_handles="@MaryHill16″]Please donate to Red Cross, designate SC flood victims! Thank you![/tweetthis]
South Carolina Flooding Tragedy Worsens

My home is decorated with Autumn colors. It is warm and safe. I love the light from my beautiful fixtures. I love my old sectional and my home dotted with beautiful pictures of family.
That is why my heart is heavy. I lived in Columbia, SC for almost nine years as an undergraduate and graduate student. I worked for almost a year at the Oliver Gospel Mission as the assistant to the executive director. I also lived on the coast in Georgetown, SC where I worked for five years as a reporter for the Georgetown Times.
My heart is heavy as see the pictures of homes destroyed from the Midlands to Coastal South Carolina. This flooding is impacting my former homes and my friends. I heard this morning that more than 40,000 people were without safe water and would be for a long time. I know many of them stocked up on drinkable water (at least I hope so). I think about my own preparation this weekend. We doubted the forecasters. A lot of us were saying, they get it wrong a lot and exaggerate. They were calling for the same conditions in my Upstate South Carolina, but we were blessed. The rain did not materialize here as forecasts indicated.
I wonder how many residents in Columbia and on the South Carolina coast were also skeptical and did not fully prepare. Would you?  How can you begin to know the scope of something until it actually happens?
I felt dismay at comments on Facebook featuring pictures of the destruction. People were calling my fellow South Carolinians, idiots for not realizing a hurricane would bring destruction. They seemed to not realize that we were not actually hit by the hurricane. We were hit by a perfect storm:  a low had settled over our region and siphoned off moisture for three days from the hurricane, causing historic, massive amounts of rain to fall in our area. The hurricane never actually landed on our shores.  The forecasters said we would see unprecedented amounts of rain, but who could have predicted the terrible flooding and loss of life? The number dead because of the storm and its aftermath has climbed to close to 20 as of Thursday night.
I confess I was one of those thinking that weather forecasters always exaggerate. Monday will come, and we will see maybe a little wind and minor flooding, I told myself. I remember last winter our weather forecasters were predicting the snow storm of the millennium.  They said we were going to have a blizzard with massive amounts of snow. South Carolina shut down schools, state and local offices, and businesses waiting for the blizzard. We got a dusting and our neighbors to the north got three inches.
However, the weather forecasters accuracy this time is brutal. We face such incredible amounts of destruction to overcome in our state: rebuilding roads, bridges, dams and homes. Some people did not have flood insurance because their communities have never flooded. Dams and levees broke in the disaster and sent thousands of gallons of water into homes, destroying belongings and taking more lives.
[tweetthis twitter_handles="@MaryHill16″]Home is where the heart is.[/tweetthis]
[tweetthis twitter_handles="@MaryHill16″]Home is where are memories are stored.[/tweetthis]
Home for me is South Carolina from the Upstate to the Coastal region.
Please help me spread the word about an incredible need for help! The national news is covering it some, but they are not giving it the usual coverage where they send reporters and have full one hour specials about the suffering. Our disaster is only being mentioned briefly on CNN, Fox, and MSNBC.
Spread the word and let people know the scope of the problem!  Dams are still breaking now as I watch the Weather Channel. This disaster is far from over, and we need national attention on our problems. They are evacuating counties near the coast: Manning, Williamsburg, and Georgetown, as flood waters are continuing to rise through the weekend because of rivers reaching historic flood levels.
I watched a local news report today (Thursday) that said Manning.SC was completely cut off because the interstates are closed.  The town's grocery stores are empty and not going to restocked anytime soon. The residents are being evacuated to shelters to the north as flooding worsens. Can you imagine entire communities losing homes and having to leave to live in storm shelters?
Here are articles about the latest on the ongoing disaster:
http://www.clintonchronicle.com/articles/2015/10/08/top_stories/doc561686adf0a00540744462.txt
Very important update. Baby formula and water is desperately needed!
http://www.cbn.com/cbnnews/us/2015/October/More-Flooding-Evacuations-Loom-for-South-Carolina/
http://www.cbn.com/cbnnews/us/2015/October/Drying-Out-After-the-Flood-SC-Begins-the-Hard-Part/
http://www.wltx.com/story/weather/2015/10/04/historic-flooding-south-carolina/73236892/
http://manninglive.com/2015/10/08/thirty-eight-clarendon-roads-declared-impassable-for-the-long-term-list-subject-to-more-additions/
http://www.wistv.com/category/305465/the-midlands-under-water
http://www.wistv.com/story/30216405/scemd-georgetown-co-will-see-flooding-in-next-12-hours
http://www.redcross.org/news/article/Red-Cross-Works-Day-and-Night-to-Help-Flood-Victims
We need prayers and support! Please donate to the American Red Cross and designate SC flood victims when donating. Thanks.
[tweetthis twitter_handles="@MaryHill16″]Please continue to pray for South Carolina! My home![/tweetthis]
---
Continuing to write for 31 Days, an online writing challenge started by home blogger, Myquillyn Smith (The Nester), and now hosted by Crystal Stine, where bloggers pick one topic and write a post on that topic every day in October. I am also joining my friend Kate Motaung and my friends from the Five Minute Friday community during this challenge. Kate worked with community bloggers to develop the 2015 edition of 31 Days of Five Minute Free Writes, Readers' Choice Awards, a writing link-up in conjunction with the annual Write 31 Days Challenge.  For the five minute, free write sessions, Kate encouraged bloggers to submit ideas for one-word prompts for each day of the challenge. Today's word: "Home."
Also joining these hops: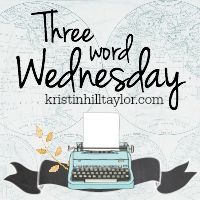 And: LifeGivingLinkup, Tell Me A Story Tuesdays,  Tuesdays with a Twist,  Words With Winter Linkup, Grace at Home party,  #Grace &Truth , #LiveFreeThursdays, Faith & Friends, Faith Filled Fridays, Fellowship Fridays,Friendship Fridays, #DanceWithJesus Friday Linkup and Fridays Unfolded.
Be sure to check out my
linkup party page
for more great linkups that I join regularly.