This weekend we celebrated my daughter's birthday with a simple day of activities together. She turned 16 Sunday.
The weekend, however, ended with terrible complications. My husband hit a deer in our van. My husband, daughter, and her friend came out of the small accident unharmed, but the deer died on the side of the road as my daughter wept.
Tomorrow, I now have to fit in a visit to the hospital for a blood transfusion and a trip to the car insurance company. I will not be able to visit my mom in rehab.
This month I went on a faith journey as I faced trying times. God is holding everything together for me. This latest bump will iron out in the end.
Thank you all for praying for my on my journey.
************
I wrote this post for the 31 Days of Five Minute Free Writes and the Write 31 Days 2018 challenge.
You can learn more about the 31 Days of of Five Minute Free Writes 2018 by clicking on the icon below:
The 31 Days of Five Minute Free Writes is annual tradition inspired by the Write 31 Days challenge, which takes place every October.
You can see other blog posts by visiting my introductory page: 31 Days of Five Minute Free Writes: A Faith Journey.
---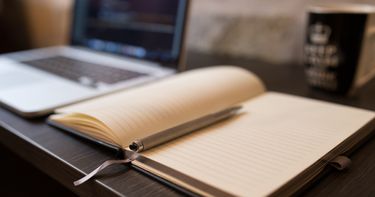 In other personal news, I am also busy teaching on Outschool. It is a great help for homeschoolers looking for enrichment classes. I am teaching creative writing and hope to offer an after school book club. You can view my profile here. I will be adding more classes for the spring. I hope you will stop by and check out my classes. Do you know a child who loves to write?
---
Now on to our weekly linkup. First, please follow me on your social media. I love to hear from you:
Blog/Facebook/Twitter/Pinterest/ Instagram/Google+
Next, lets review last week's linkup.
Last Week's Top Clicked
Rebecca shares openly about how she has worked to live up to her word of the year: Abiding. I love her simple approach of where she was; where she is; and where she wants to be in each area. She also mentions a great resource that I want to get. Be sure to check out this post for ideas on how to measure your own success of living up to your Word of the Year.
My Favorite Post
This post blessed me so much. It hit home as I wait on God for answers and breakthroughs. I loved this quote:
Sometimes our willingness to wait on God is the very act that opens the doors of abundance in our lives.
Her simple post confirmed my season. I am in a waiting period:  waiting for healing for my mom and husband and now myself and waiting for renewal. I am going to hold tight to the words above this week. I really encourage you to visit this post. It will bless you,
Want to be the next to be featured! Just link up a post and if you are read the most, we will feature you. Also please make sure you link back to our community so others will know about our link up and join in. I will try to make it worth your while to linkup by promoting your posts across my social media networks. I will also pin my most clicked and featured posts to our #LMMLinkup Pinterest Board each week!
Remember to grab your button if you have been featured:
Are you joining the Write 31 Days challenge? Be sure to link up your posts below each week so we can keep up with your series and support you.
---
Now, it is time to link up to the Literacy Musing Mondays hop!
Linkup Rules:
Include a link back or the blog hop button linked to this hop on your posts.

Link up the urls to your posts not to your blog.

Please remember this is a family-friendly linkup. Although we believe in the right for adults to read whatever they want to read, we prefer to read wholesome posts that feature literature that edify and uplift families. We reserve the right to delete any posts that are not family friendly. We love all kinds of literature and genres including family-friendly inspirational romances, fantasy, or science fiction. We do not welcome any posts that feature excessive violence, sexual content, or any cursing. This rule also applies to book review posts that feature books that are not family-friendly. These posts will be deleted without notice to the blogger or explanation. While we believe in the right for all adults to read whatever they want, we feel our linkup is for family-friendly posts only. Thank you for understanding.

We also want to be loving community by supporting one another. Please make a point to do this this week! Visit the two posts before yours and at least one other blogger's post of your choice! I want to see lots of clicks on everyone's posts. Remember it is also nice to follow them on their social media platforms like Twitter and Facebook.

Also note periodically I will send everybody updates on the linkup using your contact information you provided when you linked up. At the bottom of the notifications you will be able to unsubscribe if you do not wish to receive these notifications.

Tweet about the link up too.
---