Blessed Christmas Advent
We light the candles of Advent to inspire.
The beauty of the season brings warmth and hope to our souls.
Advent marks a season of Thanksgiving
As we prepare our hearts
For the babe borne in the manger to die for our sins.
Yesterday, we celebrated the first Sunday of Advent. As we walk through this blessed season, I wanted to share with you some wonderful resources to keep in your hearts.

Note some of these links are affiliate links to Amazon. If you use them to purchase the resource, I will receive a small percentage of the sales.  
What Advent resources to you recommend?
I wish you a blessed season.
---
Now let's
Mary @Maryandering Creatively
Blog/Facebook/Twitter/Pinterest/ Instagram/Google+
Connie @ Frugal Living on the Ranch
Blog/Facebook/Google+/Pinterest
Tami @This Mom's Delight 
Blog, Facebook, Pinterest, Twitter, Instagram, and Google Plus.
---
Last Week's Top Clicked Post!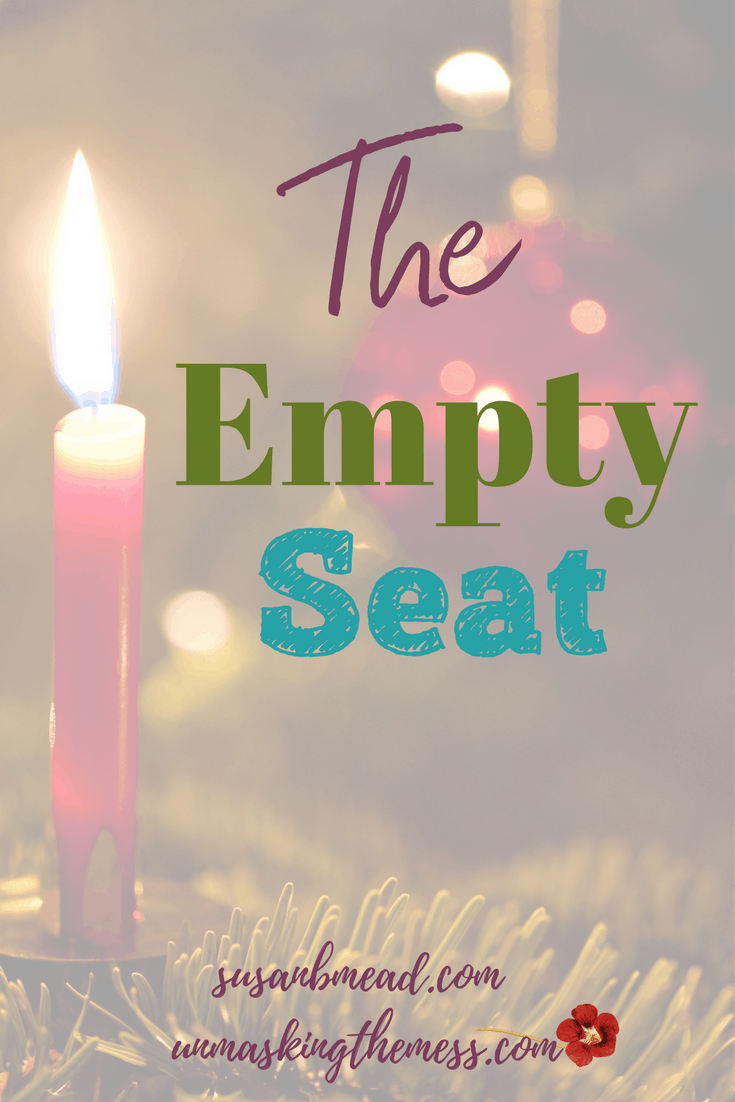 Susan started this very poignant post on her blogged and continued it on Julie's blog, Unmasking the Mess. Susan shares how  to help those who have suffered a terrible loss and have an empty seat at their tables in their lives. Her tips are wonderful and  straightforward. One even made me cry. I hope you will check out this important post today.
My Favorite Post of the Week
By Rachel Lee
This post simply touched me to the core. My favorite paragraphs:
"We don't need to shout out Jesus loves you from a megaphone, in order to shine the light of Christ into the lives of others.
In fact, please DON'T do that!
Sometimes- MOST TIMES- all it takes is a kind word, a thoughtful act, or a simple smile, to make someone's day."
Rachel shares a poignant example of how to be the light to others that will melt your heart.
As we move through the Holiday season, I am so inspired now to be a light to others. Will you join me? Please read this article.
Remember to check out your other hosts blogs to see which posts from last week was her favorite. Want to be the next to be featured! Just link up a post and if you are read the most, we will feature you. Also please make sure you link back to us so others will know about our link up and join in. We try to make it worth your while to linkup with us by promoting your posts across our social media networks. We also pin our most clicked and featured posts to our Pinterest Board each week!
Follow Mary Hill's board Literacy Musing Mondays Linkup on Pinterest.
Remember to grab your button if you have been featured:
---
Now, it is time to link up to the Literacy Musing Mondays hop!
Linkup Rules:
Include a link back or the blog hop button linked to this hop on your posts.

Link up the urls to your posts not to your blog.

Please remember this is a family-friendly linkup. Although we believe in the right for adults to read whatever they want to read, we prefer to read wholesome posts that feature literature that edify and uplift families. We reserve the right to delete any posts that are not family friendly. We love all kinds of literature and genres including family-friendly inspirational romances, fantasy, or science fiction. We do not welcome any posts that feature excessive violence, sexual content, or any cursing. This rule also applies to book review posts that feature books that are not family-friendly. These posts will be deleted without notice to the blogger or explanation. While we believe in the right for all adults to read whatever they want, we feel our linkup is for family-friendly posts only. Thank you for understanding.

We also want to be loving community by supporting one another. Please make a point to do this this week! Visit the two posts before yours and at least one other blogger's post of your choice! I want to see lots of clicks on everyone's posts. Remember it is also nice to follow them on their social media platforms like Twitter and Facebook.

Follow your hosts and co-hosts on their social media.

Tweet about the link up too.
---
Be sure to check out my Linkup Parties page for great blog hops that I join each week.