We have a wonderful guest post for everyone this week written by Esther Dorotik with wonderful tips on praying for your children during this back-to-school season.
Prayer seems something so simple and easy, but in the hubbub of life we can get swept away from praying. This guest post is so timely and such a blessing. I hope you will enjoy it!
And there we were, at the start of another school year. A year started with great intentionality, purposed to hide God's word in my little girl's heart, steer her eyes toward Him, and anchor her heart to His. Intentionality – my deliberately designed, thought out plan – took a backseat to everyday demands.
In her book, The Power of a Praying Parent, Stormie Orman said, "The battle for our children's lives is waged on our knees. When we don't pray, it's like sitting on the sidelines watching our children in a war zone getting shot at from every angle. When we do pray, we're in the battle alongside them, appropriating God's power on their behalf."
In fact, I would take it one step further and say that we're if we're not equipping our children, we're sending them out into the war zone with no weapons at all, no training for real warfare. Intentionality happens every day as we mold the little hearts God has entrusted to us, igniting the eternity He set in their hearts (Ecclesiastes 3:11). How can we take "deliberately designed, thought out plans" one step further? I'm so glad you asked! I'd love to share a few things that have helped me the past four years.
Seek The Lord For Guidance
In Judges 13, we find the story of Samson, a child set apart at birth by God. In verse 8, Samson's father "begs" the Lord to teach them how to bring up the boy. Not stopping there, he asks in verse 12 about the "rule for the boy's life and what he will do for work." Perhaps what I love most about this story is that the Angel of the Lord came to the women, not once but twice. Like Mary with Jesus, God told Samson's mama who he would be. Friends, even now God is setting apart children at birth for the deliverance of others. Although we know our kiddos better than anyone in the world, only the Master Electrician knows how they are wired and what they are wired to do. He has called us to partner with Him, giving us the unique job of raising them in the ways of the Lord. So, first thing, go to the Lord for guidance, "beg" the Lord to teach you how to bring up your kiddo, and wait with anticipation as He answers.
Plan Ahead
What's the saying, "If you fail to plan, you plan to fail." In Proverbs 21:5, Solomon put it this way, "The plans of the diligent lead to abundance." I want an abundance of God's word tucked into my daughter's heart so, after seeking the Lord to make the path straight (Proverbs 3:6), careful planning takes center stage.
At the end of each month, I sit down with a calendar and plan out the next month's verses. I find the key is to choose one particular area to focus on each month such as a character trait or fruit of the spirit. Then, choose four (or five depending on the number of weeks) of the best scriptures that are age-appropriate to memorize.
Prepare For The Week
Typically on Sunday afternoons, I sit down to plan for the week ahead: menu, grocery list, chores, blog, business, and school plans are combined in my planner. Sundays may not work for you, and that's ok. Any day that works is a great day. Use the time the kids are at soccer practice, while they read at the library, or play at the park. Planning is essential to finding focus, setting a solid foundation, and follow through. Honestly, if I fall off the wagon before this point, I rarely get back on. Just saying!
Make A Game Of It
You've prepared the field, planted the seeds, now it's time to water it and watch it grow. For a child, playing is the key to learning. In our kitchen, right next to the fridge (score!), we have a chalkboard where we write the weekly verse. Incorporate the kiddos by letting them take turns writing it out. Throughout the week, look for fun ways to infuse your verse. Write it on a piece of paper and cut it into a puzzle. Fill in the blank. Word scrambles. Coloring sheets. Draw a picture of what it means. Questions on the meaning of words. Riddles or jokes. Word search. Have them act the verse out in a game of charades. Try adding them to lunchboxes for a mid-day "lesson." Making it fun for them increases engagement, memory retention, and future application.
Driving It Home
Literally. On the way home from school, chat about the verse and talk about the ways the verse applied to the day. Did it help with thoughts in an area? Keep them from doing something? Give the courage to take a stand? Look for things that happened during your day that you can use as a lesson plan. You'll be amazed at the connection you make when your kiddos see you using the verse. Big or small, victories are worth celebrating!
Extend Yourself Some Grace
Seriously! Days will come when you feel like you've failed, defeated by the kids' lack of interest, and drained by the daily demands. God doesn't expect perfect parents, only willing parents. Let Him lift your head, whisper "you're doing great," and fill you back up. Never underestimate your influence, even in the midst of "push back." Share the truth in love. Then, pat yourself on the back and congratulate yourself for another day.
Nothing – school, work, friends, sports, and extracurricular activities – is more important or brings more joy than knowing our children are walking in the ways of the Lord. Let's do everything within our power to instill the Lords ways while we have them under our wings, as we stand firm on the promise of Proverbs 22:6, which declares if we teach our children when they are young, they will not depart when they're older. This call remains the greatest daily choice we can make.
So, what are some ways you plan on being intentional this school year? Do you have suggestions on driving it home? Is there something special you do to infuse Scripture?
Esther is a mama to two beautiful girls and a wife to an extremely supportive hubby. She's a photographer and blogger. Most of her spare time is spent with her family or her nose in the Bible or a good book. You can connect with her on social media: her Blog, Pinterest, Instagram, and Youtube.
---
Now let's
Mary @Maryandering Creatively
Blog/Facebook/Twitter/Pinterest/ Instagram/Google+
Connie @ Frugal Living on the Ranch
Blog/Facebook/Google+/Pinterest
---
Last Week's Top Clicked Post!
By Maree Dee
Maree's post really hit home with me this week.  Her message of embracing the moment and  contagiousness of joy radiated off her blog. If you are feeling down or life has hit in the face with problems or sorrows, her post is guaranteed to uplift.
My Favorite Post of the Week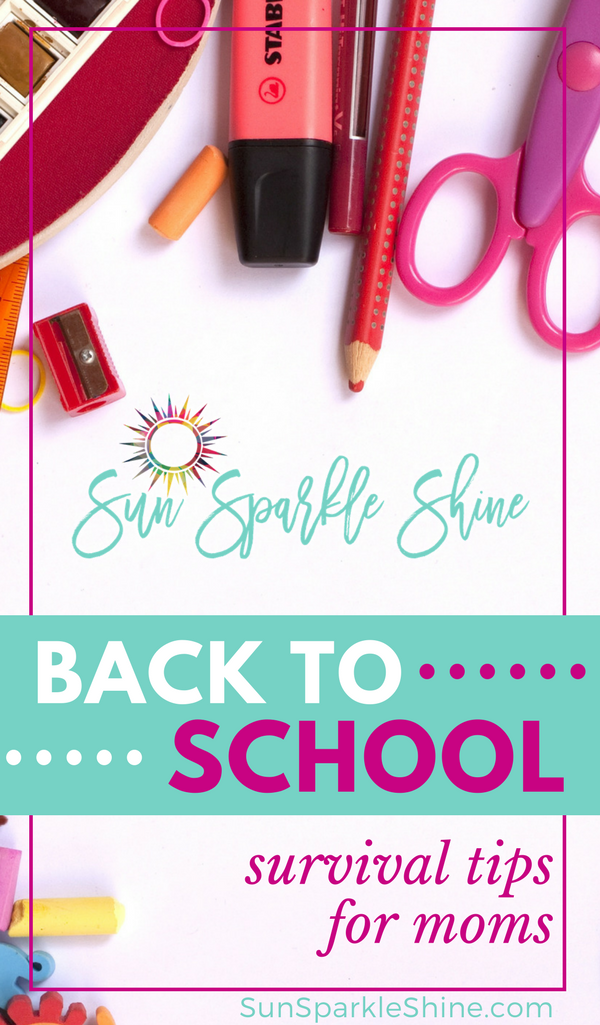 Marva writes: 'This is not your typical back-to-school resource list. This round up will help us prepare our hearts and minds and get us ready to conquer the first day of school … and beyond." She really delivered on that promise with this post. This round up post includes resources from  top Christian mom bloggers including Jennifer Bly, The Deliberate Mom; Abi Craig of Joy in My Kitchen; and  Sarah Ann at Faith along the Way.
Remember to check out other hosts' blogs to see which posts from last week were their favorites. Want to be the next to be featured! Just link up a post and if you are read the most, we will feature you. Also please make sure you link back to us so others will know about our link up and join in. We try to make it worth your while to linkup with us by promoting your posts across our social media networks. We also pin our most clicked and featured posts to our Pinterest Board each week!
Follow Mary Hill's board Literacy Musing Mondays Linkup on Pinterest.
Remember to grab your button if you have been featured:
---
Now, it is time to link up to the Literacy Musing Mondays hop!
Linkup Rules:
Include a link back or the blog hop button linked to this hop on your posts.

Link up the urls to your posts not to your blog.

Please remember this is a family-friendly linkup. Although we believe in the right for adults to read whatever they want to read, we prefer to read wholesome posts that feature literature that edify and uplift families. We reserve the right to delete any posts that are not family friendly. We love all kinds of literature and genres including family-friendly inspirational romances, fantasy, or science fiction. We do not welcome any posts that feature excessive violence, sexual content, or any cursing. This rule also applies to book review posts that feature books that are not family-friendly. These posts will be deleted without notice to the blogger or explanation. While we believe in the right for all adults to read whatever they want, we feel our linkup is for family-friendly posts only. Thank you for understanding.

We also want to be loving community by supporting one another. Please make a point to do this this week! Visit the two posts before yours and at least one other blogger's post of your choice! I want to see lots of clicks on everyone's posts. Remember it is also nice to follow them on their social media platforms like Twitter and Facebook.

Follow your hosts and co-hosts on their social media.

Tweet about the link up too.
---
---
Be sure to check out my Linkup Parties page for great blog hops that I join each week.