"God is in control, and therefore in EVERYTHING I can give thanks – not because of the situation but because of the One who directs and rules over it." –Kay Arthur
As Thanksgiving approaches, I center on the One who directs my life and to whom I give all my praise.
He gave His life for me on an old rugged cross more than 2,000 years ago.
I am amazed at His love for me. Storms may rage in my life and problems try to defeat me, but I turn back to the promises of the one, true God who holds me in His hands.
We may face surgeries, sickness, financial woes; but Christ is bigger than all of these. Let's face it though, we can say this but believing is another matter.
How do we live in a daily thanksgiving spirit honoring the One who gives us blessings and love? Here are some tips to give you hope and help restore a thankful spirit in you.
We start our days with prayer. We pray without ceasing throughout the day. (1 Thessalonians 5:16-18)
When faced with desire to complain or give in, we step back and breathe out praise for Him instead.
We turn our complaints around and think of them as blessings.  Instead of "my home is ugly and I wish we had the money to move" focus on the fact that "God provides a home for me. It might not be a mansion, but I am blessed to have a roof over my head."  Or "I had to get help from mom because my car broke down again!" You can turn it around. "My mom is so giving and loving. I was able to spend time with her even in the midst of stress."
We remember that Jesus made the ultimate sacrifice for our sins. None of us deserve the promise of heaven and eternal life, but Jesus made it possible for us.
We don't take inventory of what we don't have but of what we do have. We all have our wish lists, but sometimes they can become our complaint lists. Instead of wishing for more, be thankful for the blessings God already bestows upon you.
I want to wish all a very Happy Thanksgiving; and remember as we begin our Christmas Season that Jesus is the One Reason for the Season!
*******
This post continues my Thanksgiving series on Living Out Thanksgiving. It is also written for the Five Minute Friday Community where the prompt word focused on One.
---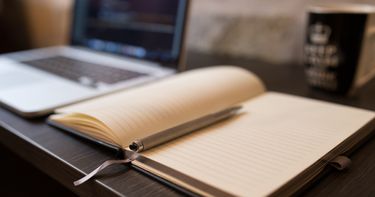 In other personal news, I am also busy teaching on Outschool. It is a great help for homeschoolers looking for enrichment classes. I am teaching creative writing. Plus, I offer a virtual after school book club experience for teens. The club starts in two weeks.
You can view my profile here. I will be adding more classes for the spring. I hope you will stop by and check out my classes. Do you know a child who loves to write and read? Be sure to share my profile with his/her parents.
---
Now on to our weekly linkup. First, please follow me on your social media. I love to hear from you:
Blog/Facebook/Twitter/Pinterest/ Instagram/Google+
Next, lets review last week's linkup.
Last Week's Top Clicked
In this thought-provoking post, Lisa lists 5 ways to use personality differences to build up your relationships. She introduces her post on her page, but finishes it at Beth Steffaniak's
blog
.  Be sure to check it out.
My Favorite Post
Burdens: Jesus Understands and Feels our Pain
By Gayl Wright
In this post, Gayl blesses us with poetic truth and beautiful writing. Be sure to check it out.
Want to be the next to be featured! Just link up a post and if you are read the most, we will feature you. Also please make sure you link back to our community so others will know about our link up and join in. I will try to make it worth your while to linkup by promoting your posts across my social media networks. I will also pin my most clicked and featured posts to our #LMMLinkup Pinterest Board each week!
Remember to grab your button if you have been featured:
Are you joining the Write 31 Days challenge? Be sure to link up your posts below each week so we can keep up with your series and support you.
---
Now, it is time to link up to the Literacy Musing Mondays hop!
Linkup Rules:
Include a link back or the blog hop button linked to this hop on your posts.

Link up the urls to your posts not to your blog.

Please remember this is a family-friendly linkup. Although we believe in the right for adults to read whatever they want to read, we prefer to read wholesome posts that feature literature that edify and uplift families. We reserve the right to delete any posts that are not family friendly. We love all kinds of literature and genres including family-friendly inspirational romances, fantasy, or science fiction. We do not welcome any posts that feature excessive violence, sexual content, or any cursing. This rule also applies to book review posts that feature books that are not family-friendly. These posts will be deleted without notice to the blogger or explanation. While we believe in the right for all adults to read whatever they want, we feel our linkup is for family-friendly posts only. Thank you for understanding.

We also want to be loving community by supporting one another. Please make a point to do this this week! Visit the two posts before yours and at least one other blogger's post of your choice! I want to see lots of clicks on everyone's posts. Remember it is also nice to follow them on their social media platforms like Twitter and Facebook.

Also note periodically I will send everybody updates on the linkup using your contact information you provided when you linked up. At the bottom of the notifications you will be able to unsubscribe if you do not wish to receive these notifications.

Tweet about the link up too.
---