How could He forgive me again? My head ached with shame. My heart beat miles per minute. I wrung my hands thinking about yet another failure, another sin.
Why did I keep falling? Why did I keep making the same mistake? Why couldn't I get things right?
Alone, I looked up into the skies and gazed across the bright sky lit with His stars.
With Him all things are possible. He made the sky. He made the earth. He made me.
Why couldn't He wave a magic wand and turn back time to when I made the decision to set down this course against the will of my parents?
He couldn't undo my past?
"Yes," he whispered. "I can wipe it from my memory. Forget it as far as the East is from the West. When you pray for forgiveness, I forgive and it is like your past never happened. I see you as you are in my heaven, pure, clean, and beautiful."
The breeze lifted peace in the air and tears flowed. "Please forgive me." I cried and stood up with my hands raised in the night air, praising Him for His miracles of possible.
[tweetthis twitter_handles="@MaryHill16″]He waits for you too. Become His daughter and see Him make all things possible. Will you accept? [/tweetthis]
How has God showed you that all things are possible? Share in the comments.
---
Continuing to write for 31 Days, an online writing challenge started by home blogger, Myquillyn Smith (The Nester), and now hosted by Crystal Stine, where bloggers pick one topic and write a post on that topic every day in October. I am also joining my friend Kate Motaung and my friends from the Five Minute Friday community during this challenge. Kate worked with community bloggers to develop the 2015 edition of 31 Days of Five Minute Free Writes, Readers' Choice Awards, a writing link-up in conjunction with the annual Write 31 Days Challenge.  For the five minute, free write sessions, Kate encouraged bloggers to submit ideas for one-word prompts for each day of the challenge. Today's word: "Possible."
Also joining these hops: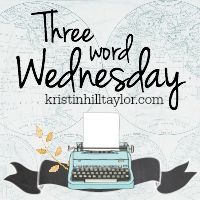 And: LifeGivingLinkup, Tell Me A Story Tuesdays,  Tuesdays with a Twist,  Words With Winter Linkup, Grace at Home party,  #Grace &Truth , #LiveFreeThursdays, Faith & Friends, Faith Filled Fridays, Fellowship Fridays,Friendship Fridays, #DanceWithJesus Friday Linkup and Fridays Unfolded.
Be sure to check out my
linkup party page
for more great linkups that I join regularly.